Impact On Travel With Airspace Closure
*Updated on 25 February 2022
How travel plans are affected by airspace closures
Within 48 hours before your expected departure schedule, what kind of thoughts go through your mind? Did I pack everything? Is the name on my booking correct? What time is my flight? Is my passport still valid? At least not many think about how airspace closures over certain areas in the world may impact one's travel plans and therefore we would like to share some more information about this.
---
What does it mean when an airspace is closed?
An airspace closure means that aircrafts are prohibited from flying over or entering certain areas and this is mainly due to safety concerns for all aircrafts (crews and passengers onboard) and also to those who are also situated on the ground level. For example, here is a list of a few of the world's famous global landmarks where aircrafts are restricted or prohibited to fly above and around the surrounding area: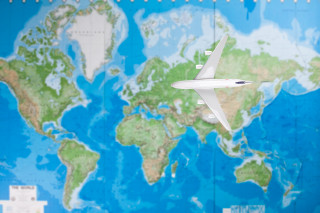 What would cause sudden airspace closures?
When an airspace is suddenly closed or restricted it may be due to:
1. Natural causes such as by wildfire or volcanic eruptions
Natural disasters can cause hazardous air conditions. For example, when volcanoes erupt, the volcanic ash forms a cloud. When aircrafts fly through these dangerous clouds, the hard ash enters through the jet engine, damaging the blades and also clogging the engines, and furthermore may not allow it to function properly. It was reported that the volcanic eruption of Iceland's Eyjafjallajökull back in April 2010 had disrupted air traffic in Europe so greatly that over 100,000 flights were cancelled and impacted 10 million travellers. Most recently, the volcanic eruption in Tonga has also impacted air traffic for aircrafts flying through the Pacific Ocean.
2. Safety risk concerns cause by activities conducted in the concerned area
To avoid any involvement of civilian aircrafts flying across these areas where some unexpected, but critical activities are being held, sudden closure of airspaces are announced. This was certainly the case during 9/11 when U.S. airspace was closed for 2 days for commercial aircrafts. This led to immediately grounding all the airplanes that were currently flying across the country and diverted aircrafts which were heading to the United States.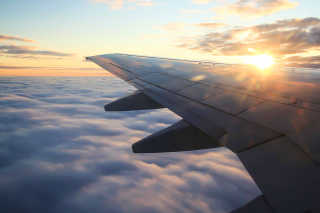 Should I worry about my upcoming flight(s) and travel plans?
Unless the itinerary involves arriving in an airport in that restricted area, the flights will still depart unless the airline notifies you otherwise with a change in schedule or possible cancellation. Whether or not there is an airspace closure, as part of the flight preparation and before heading over to the aircraft, flight dispatchers and pilots have a meeting before every flight. It is at this time when the weather, route, and flight conditions are also discussed. Therefore if there is disruption on the scheduled route due to an airspace closure, this is also discussed in the briefing where a modified route is planned and agreed at this time. Please note that this may also cause a change in the arrival time as the alternative path may require a longer flight time to the final destination.
Although various other situations may also affect your travel plans due to the sudden changes, including crew scheduling and lack of aircrafts, which may lead to a flight cancellation or delay due to no other alternatives were present at that moment.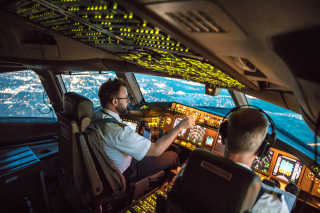 Stay alert on what is happening around the world
Be prepared before heading to the airport
Therefore, no matter the situation, it is strongly advised that before your scheduled departure date, travellers should be aware of the latest news which may cause possible disruption to their upcoming travel plans. Especially when it comes to last minute changes, please stay alert and make the necessary adjustments if needed. If the airline informs you that your flight is delayed and you have arranged an airport pick-up at your destination, make sure the concerning party are aware of your situation.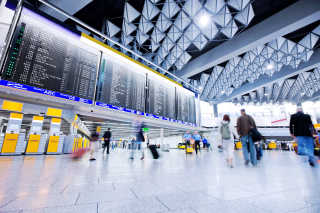 At the same time BudgetAir.co.uk wants to make sure that your travel plans are also well protected with sudden changes that may arise by providing addition travel protection and service product options.
---
Very Important Travel Tip from BudgetAir.co.uk: As borders are gradually opening up and airlines are preparing to add more flights to destinations around the world, travel rules and regulations are also constantly being updated. It is strongly advised for each traveller to check the current travel restictions required both for their entry to their destination(s), as well as, the necesary requirements needed for their return trip.
---
Want to read more travel tips?